Mapler Ojiji's Log: May 29th 2006
Hello there my beloved fellow maplers! Utmost apologies on my long long long absence! I have been terribly terribly busy with work at artisans school and have hardly had time to even step out and into Victoria to train or even take a stroll around to greet my fellow friends. Today, I have come back to tell of my travels to Ludibrium! Recently discovered near the land of Ossyria, I took the beautifully constructed flying train to Toyland and headed down Eos Tower, meeting new creatures with bodies of plastic and designs a plentiful and of course was greeted by new friends as well…
100th floor, wind up rats! Wish I had wind up cheese…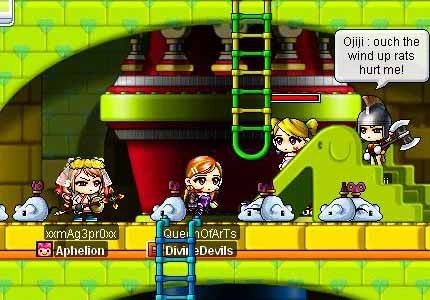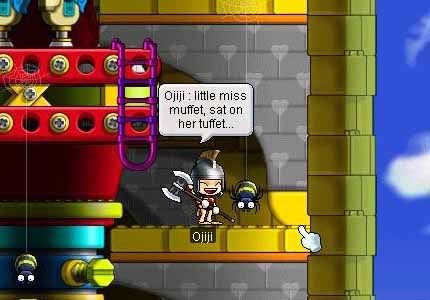 Adorable bunnies leave behind adorable presents!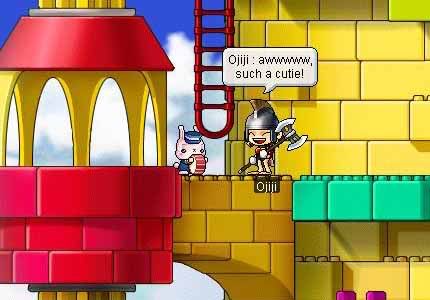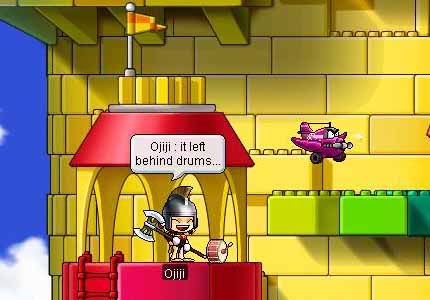 Ojiji is still young at heart…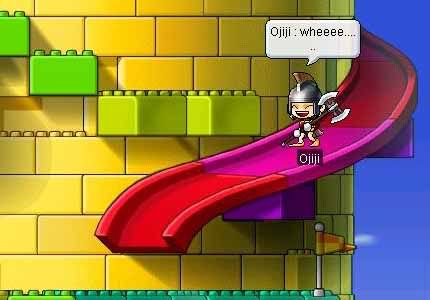 The King and Queens of Octopi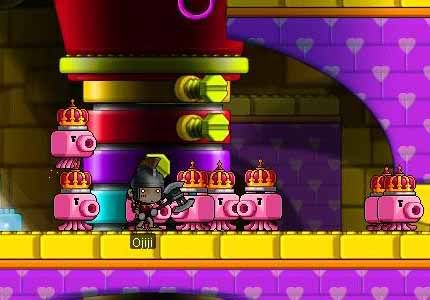 Random flying cat pirate ship!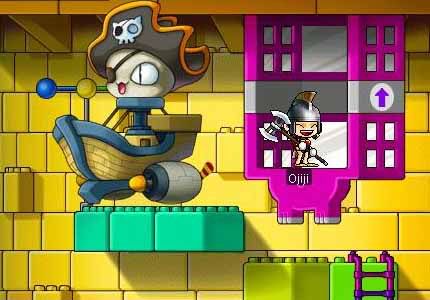 Piggybye came to my rescue!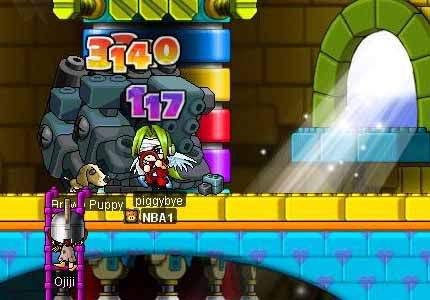 Finally at the 1st floor…
Wonder how I'm going to climb up all 100 floors without a scroll!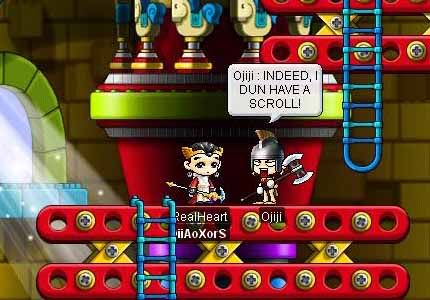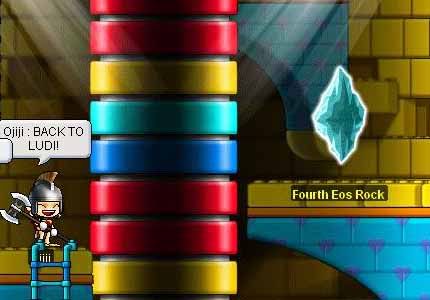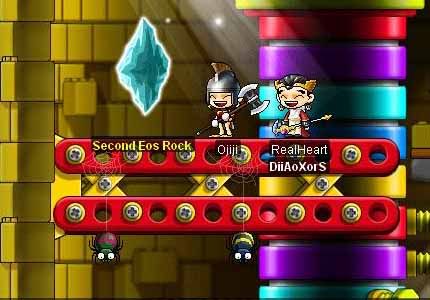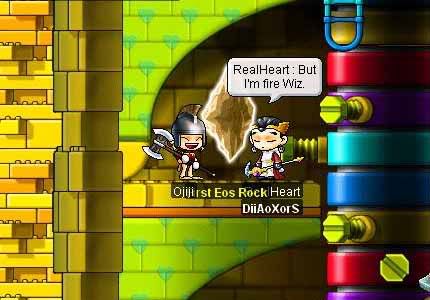 And THAT was how I got from floor one to floor hundred in 5 seconds! Stay tuned for more screenies of myself and my mates in Toy factory! Until then, happy mapling!
Much Love, Ojiji