Mapler Ojiji's Log: March 13th 2006
Today was a fruitful day of travel that Burredo and I had, creatures were defeated, experience points were earned but most importantly, screenshots were taken! ONWARD!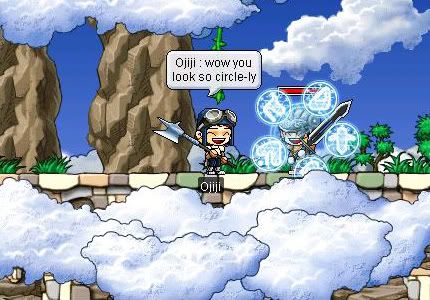 We started our journey within Ossyria, where clouds floated above and below feet, odd creatures were abundant and much fun lay ahead…
Look at the poor star pixie! It's crying! Burredo is enjoying the hunt though, look at his sadistic face…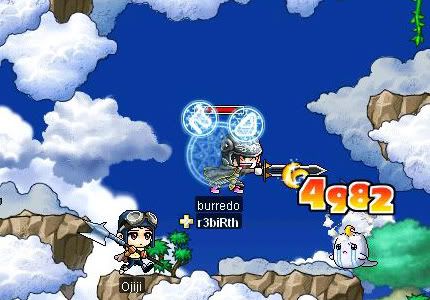 You won't see Burredo smiling here, the flower just spat on him! It kind of reminds me of some moldy black berry chewing gum residue…ew…
It seems a lot of the creatures in cloud park have a very cute and innocent disposition…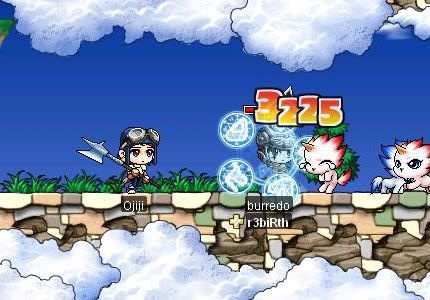 Hmm…I take that back… Devilish no?
After much exploration around cloud park, Burredo and I headed toward the Ossyria Tower, twenty floors of sentinels and jr pepes, I decided to have some fun and race him…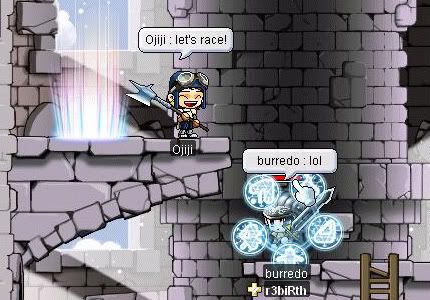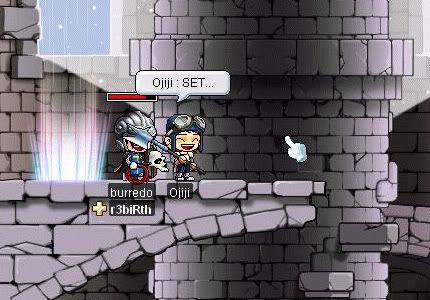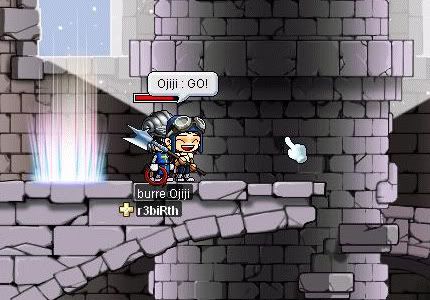 We stopped for a rest in the dark and dingy abode of Huckle, he's probably going senile…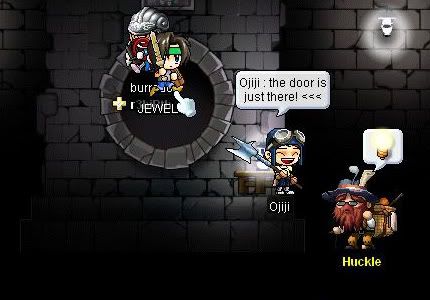 Anyway, the race ended soon after and guess what…BURREDO WON!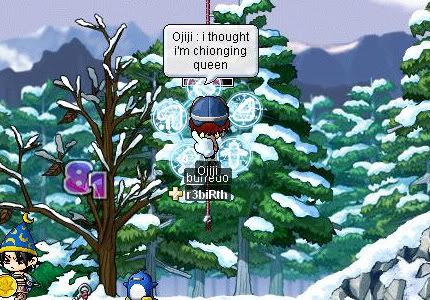 Enter our new friend! Greetings in Maple are very detailed and tedious sessions…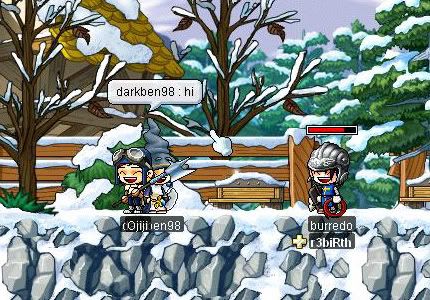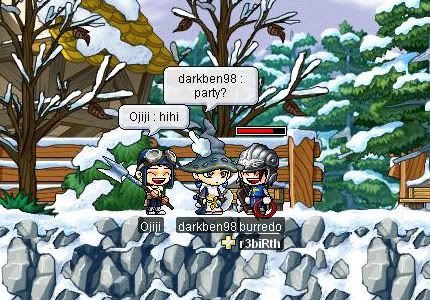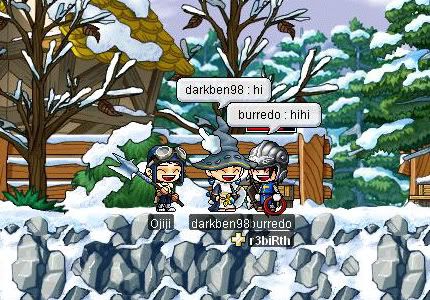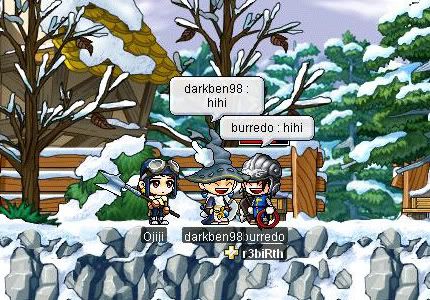 Together with our latest acquaintance, we headed toward the icy regions of El Nath where creatures of snow and slush roamed freely…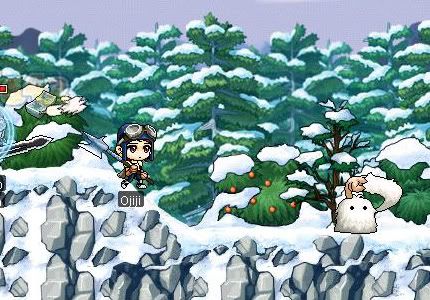 Apparently, these Jr. Yetis aren't very good with direction, constantly getting lost and confused!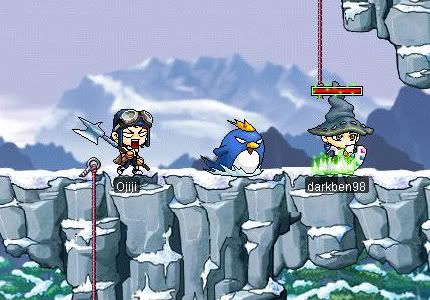 The Pepes have gone mad, so have I!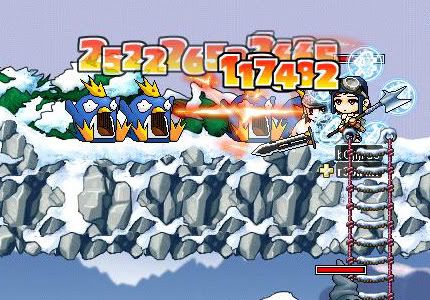 One word, NICE.
I caught a Jr. Yeti transforming into a full grown Yeti, run Burredo!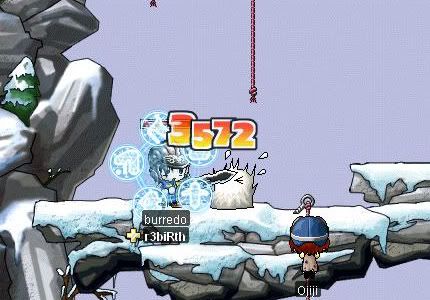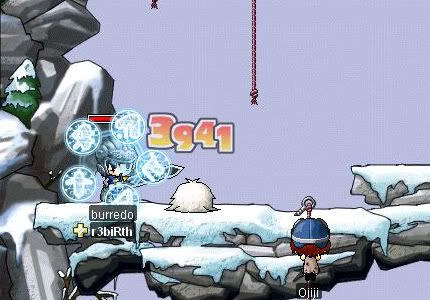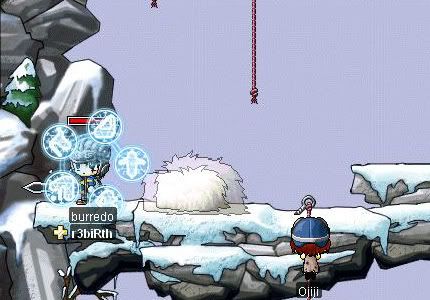 Right after we went pass these icy regions, we came across an area which only level 50 and above Maplers were allowed to enter. I bowed to the fact that I would not be able to enter that area for a while but Burredo had another idea. With his help, we could perform a special spell whereby my soul will be transferred to the body of another fellow mapler with a level of more than 50. The catch however was that I had to get used to my new body and this would take awhile but I would get a hang of it sooner or later. So, the spell was made, magic words were said and poof!
Wheee!!! My new name is Ambrose! Aren't I cool?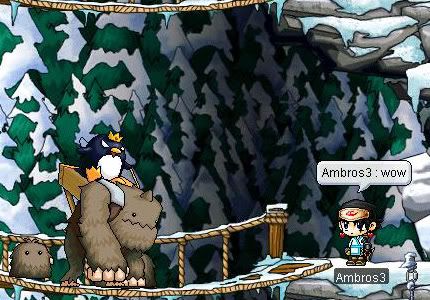 Now, that's what I call a pack of wolves!
Burredo is so Hero! Single-handedly taking down the were wolves with mighty swings of the sword! All I did was hang out…
We were getting deeper and deeper into the danger regions…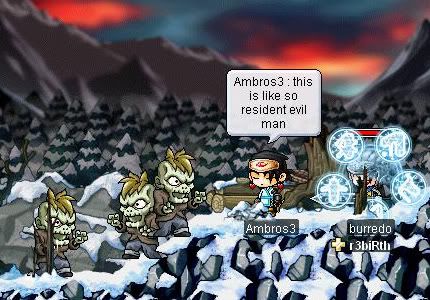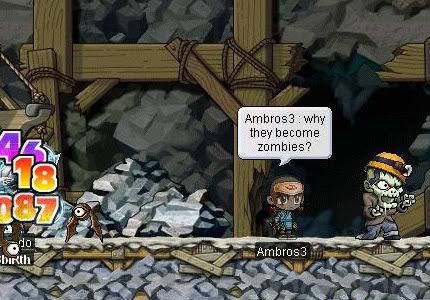 Nice answer Burredo!
Yowzaaa! We're on fire!!!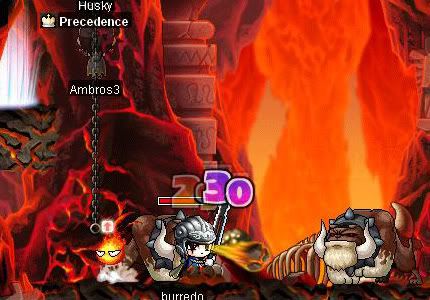 And finally, our journey ends with a un-enterable portal. Why there were pots in a Lava underground, I have no idea! All in all it was really fun being a boy for one day, I even got to use level 70 thief skills like dark sight, haste and lucky seven! Even though I did have loads of fun, I really missed my original body. Being Ojiji again felt great!
Much Love, Ojiji