Mapler Ojiji's Log: February 20th 2006
Hello again fellow Maplers!
Today Orbic Warrior and I fulfilled a dream which we have been dreaming for a long time now. A dream where we dance around a special someone. Balrog!
We begin our journey in good ol' Kerning City…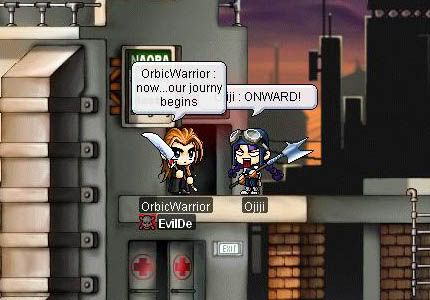 We traveled great distances through the sewers of Kerning where we battled Ligators, Jr.Neckis, Slimes and Crocos!
Orbic Warrior and I arrived at Sleepywood after a long hike across the Jungle-like regions…
With passion raging through our hearts, we went fourth into the Dungeon and "chiong-ed" past Mushrooms by the hundreds!
Although weary, we entered the Evil eye caves and plunged our way forward, scrapping through the bone littered ground and the horrifying one eyed creatures that roamed the dark damp vicinity…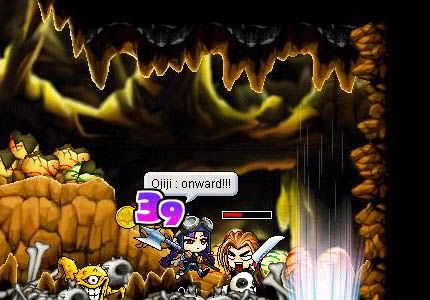 Drakes walked along the rocky platforms, as I "skillfully" dodged the giant reptiles, Orbic Warrior thrusted his sword forward and protected me from the swarms of Dragon-like monsters.
The least I could do, was cheer him on!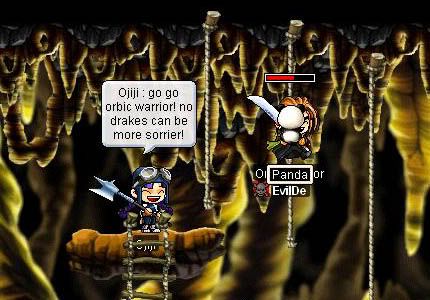 After what seemed like days, we made our way through the freezing caves where the cold eyes dwell and the Balrog neared…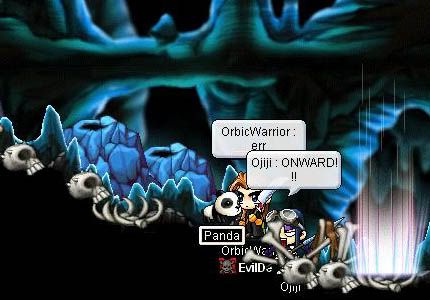 A suspicious looking door, of grand proportions stood before us in all its majestic splendor. I stared in awe as Orbic Warrior led the way in…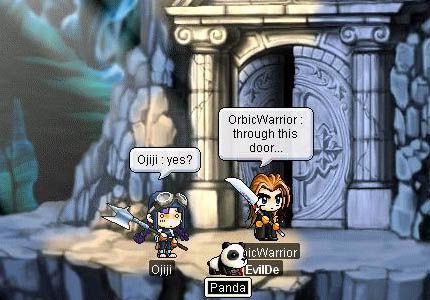 Nervous as I was at the truth of his words, I clenched my pole arm tightly and entered the door of grandeur…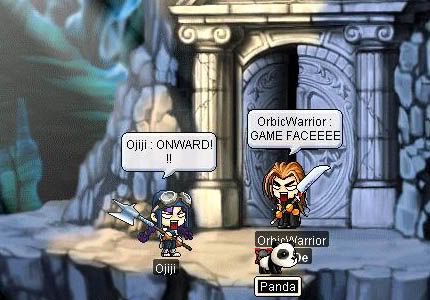 Tauros walked on the land that I had now set my quivering foot upon. These mighty creatures which were donned in orange horns and maroon ensemble, carried giant spears which were bigger than myself and Orbic Warrior. Lighting shot out from them and pierced our skins with tremendous power.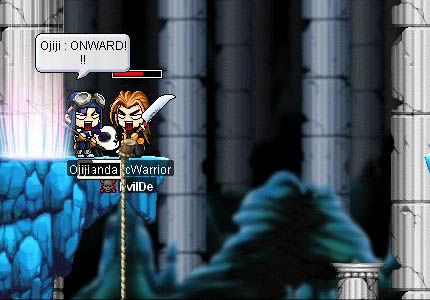 The next chamber, lay our Destiny. The almighty Balrog! Despite his stern and rogue exterior, he was a pretty good dancer, look at that technique!
He attempted to do "The Twist" but seeing as his size did not make him as nimble as most dancers, he became frustrated, lost his temper and killed me (It was obvious I was the better dancer and thus Balrog grew Jealous of thy talent)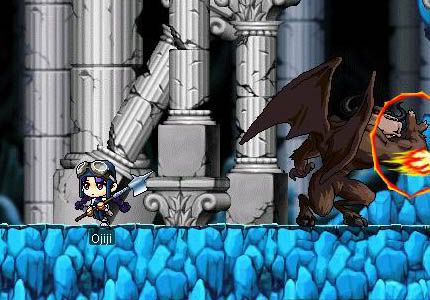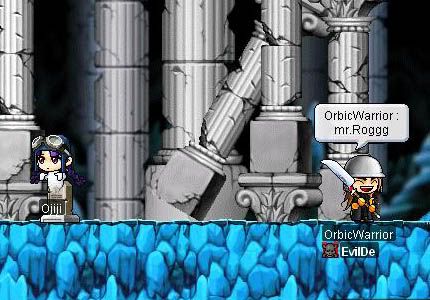 Orbic Warrior tempted the hot tempered Balrog to try the dance steps again but failed to do so.
Our journey had finally ended and our experience points had disappeared as quickly as Balrog's dance enthusiasm. Orbic Warrior and I made our way toward Kerning City, the town of the Perpetual sunset and stripped ourselves bare, leaving only our under garments and shoes on. We reminisced on our journey together as well as celebrated the completion of our Dream, to dance around Balrog by soaking in a Maple Leaf shower and spreading our joy to the rest of Kerning. Ah, these are the moments where we feel, it's good to be a Mapler.