Mapler Ojiji's Log: November 21st 2005
I just discovered that the best places to disturb unsuspecting maplers are the places you'd least expect. For example, the sleepy wood sauna! And the best part is, once you get tired of the people in the sauna, you can always change channels!
Here I am making my first "move" on this mushroom haired cutie…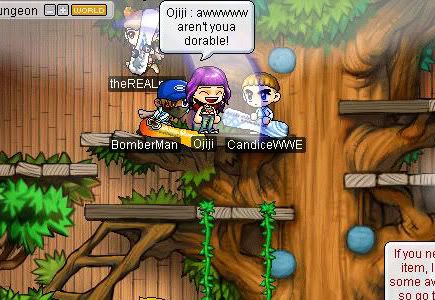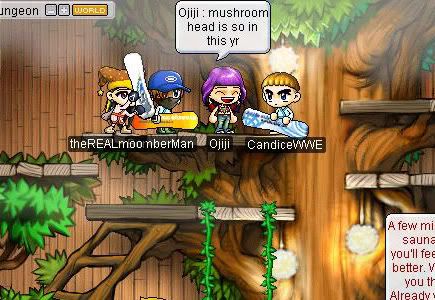 The ultimate question with innocent bystanders witnessing…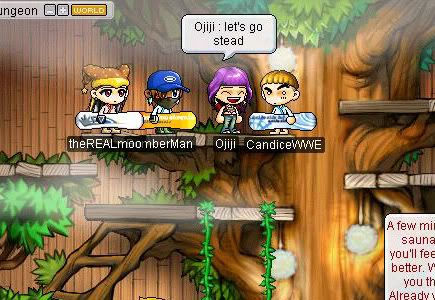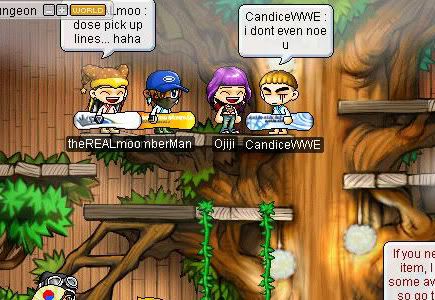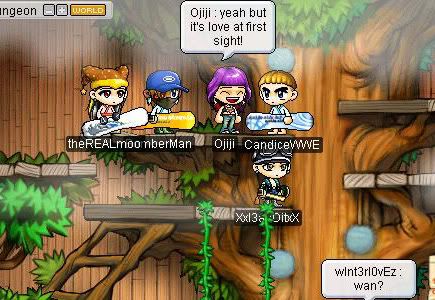 Aah flattery…
Here comes the drama bit…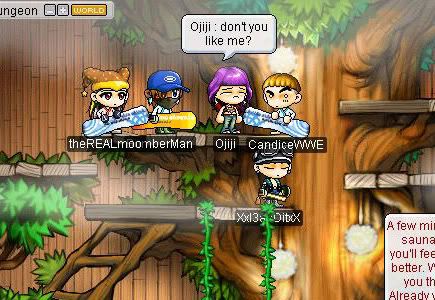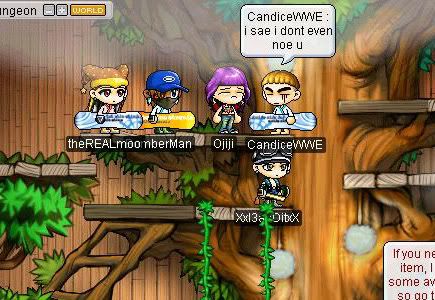 He he he…
I have that effect of people…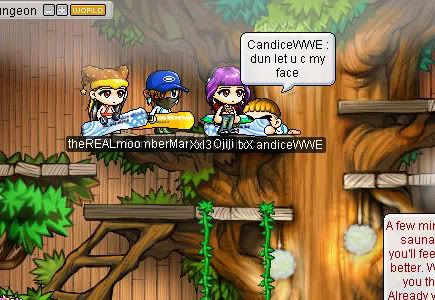 Argh, mis-pronuoced "spurn"!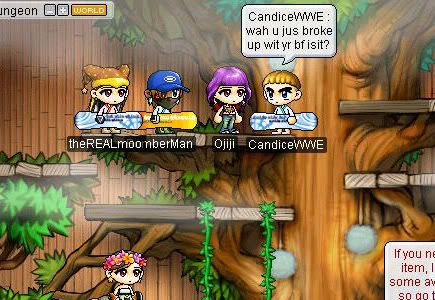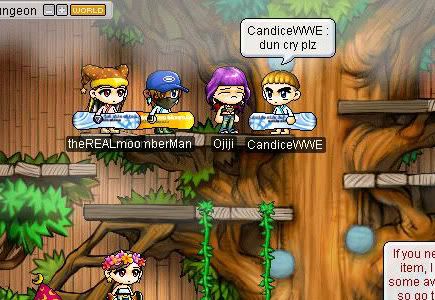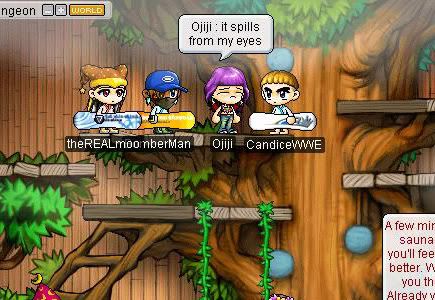 Wahhh, drama drama…Hope you enjoyed that. The person I was terrorizing, CandiceWWE (what a name!) later found out I was actually taking screenshots of the whole scene, probably got his ego bruised and started sprouting some random vulgarities at me, which was pretty amusing considering he was all, "pls dun cry" and sympathetic at first.
Anyway, besides what happened in the sauna, here's what I heard someone saying to another while I was outside the Sleepy wood hotel…
Woah! Confident is a major understatement! I've got even more photographs coming out soon, stay tuned!
Much Love, Ojiji