Mapler Ojiji's Log: February 16th 2006
Greetings fellow Maplers!
I have returned with a whole chunk load of screen shots. More specifically, a story of myself and Icarus.
(Caution: This entry may cause your tear ducts to feel funny and watery drops to flow from it)
It started off innocently, like all love stories do…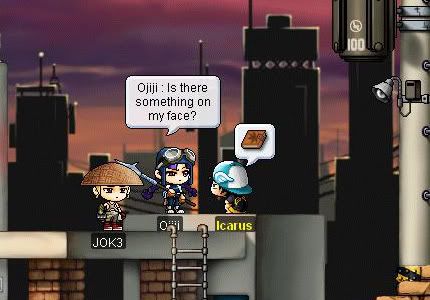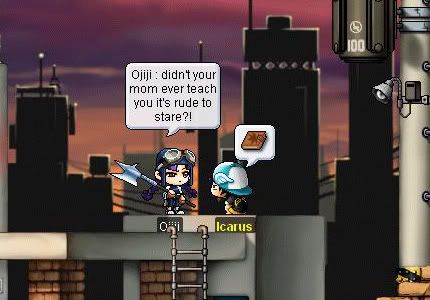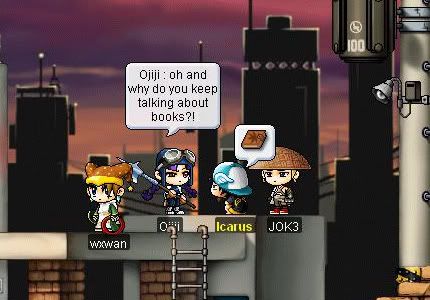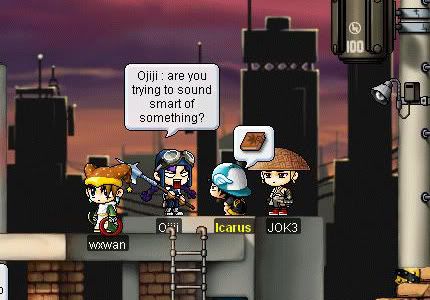 From annoyance to liking…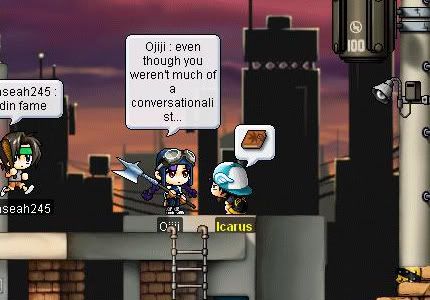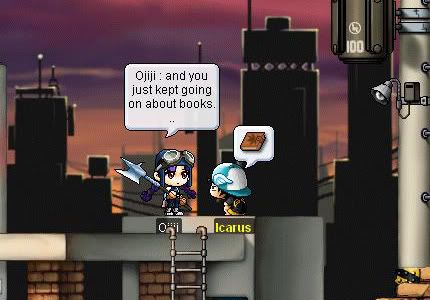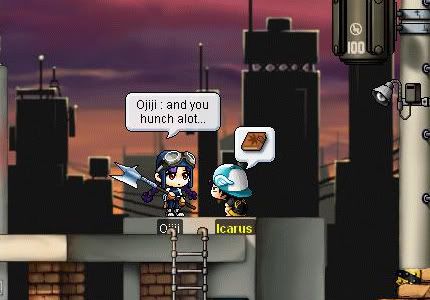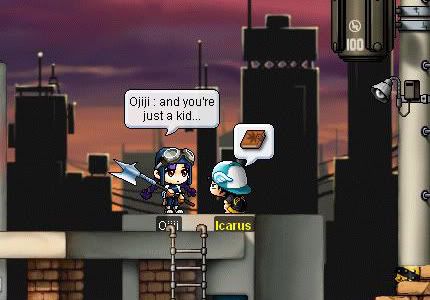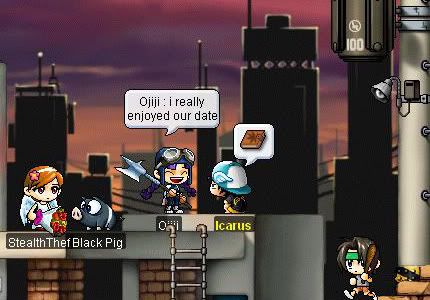 awwwwww…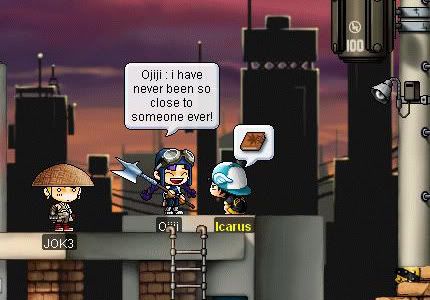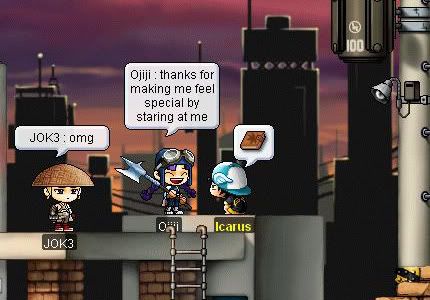 Icarus sure had a way with my heart…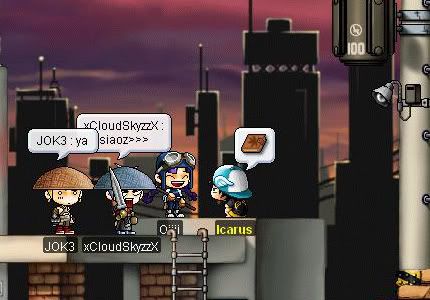 Even though others didn't think so…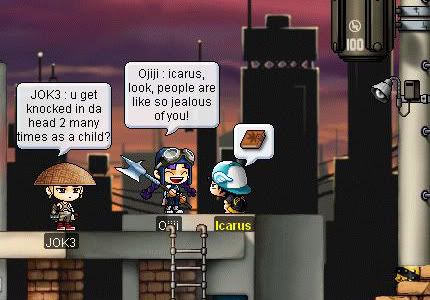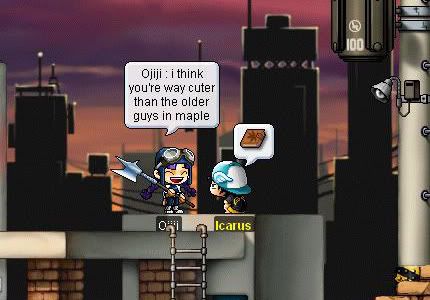 Truly!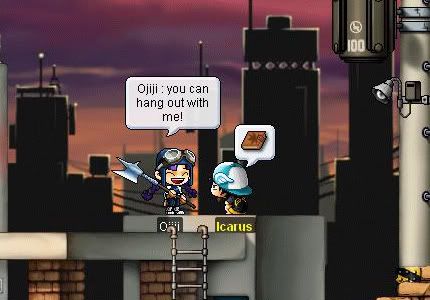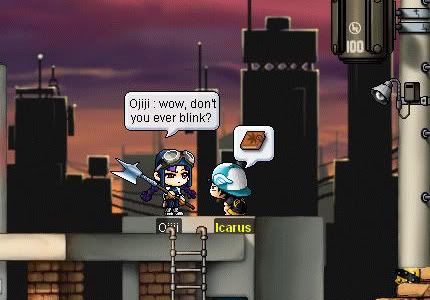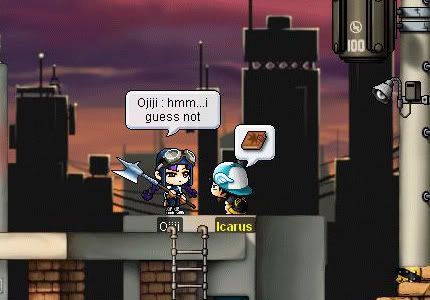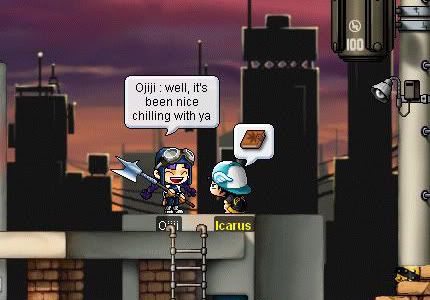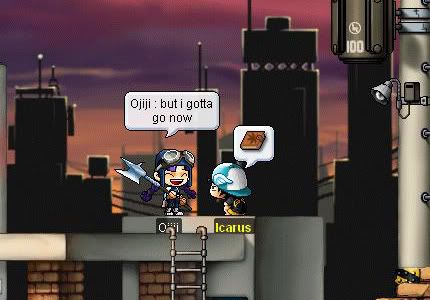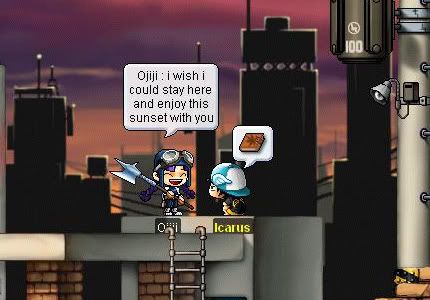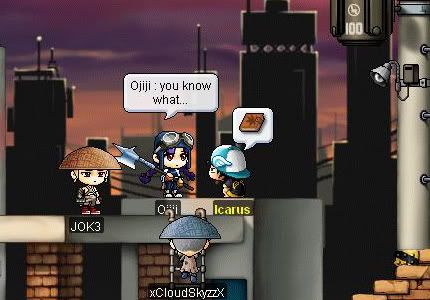 From liking to love…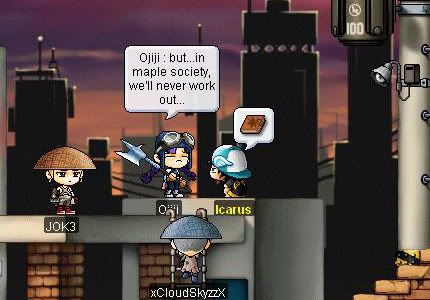 Oh how thy heart aches!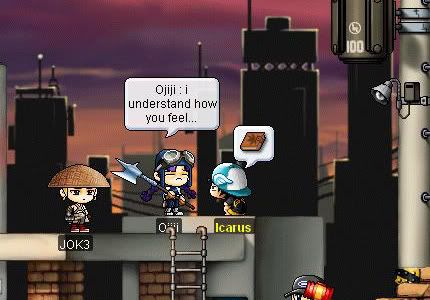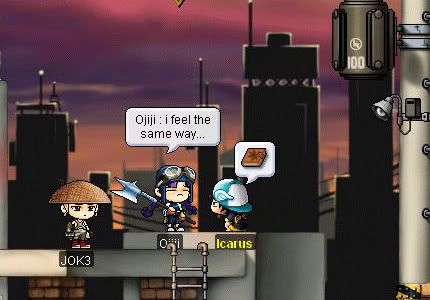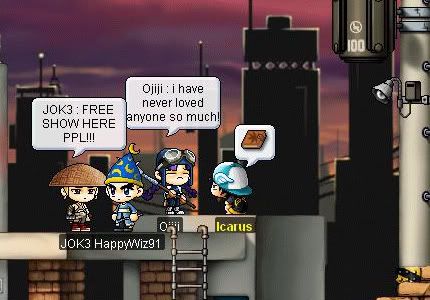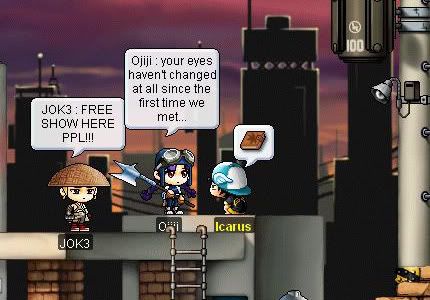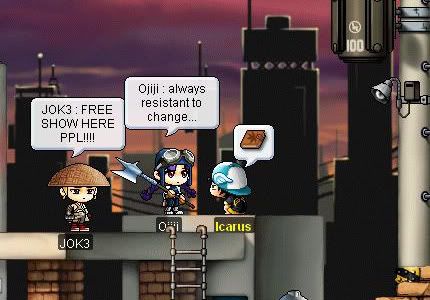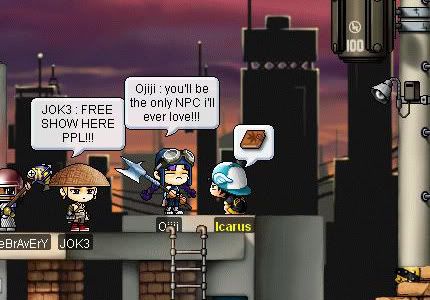 (I did have a little crush on Valen from Florina though, hehehe…)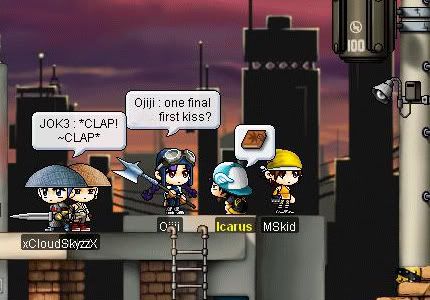 CLOSE YOUR EYES KIDS!!!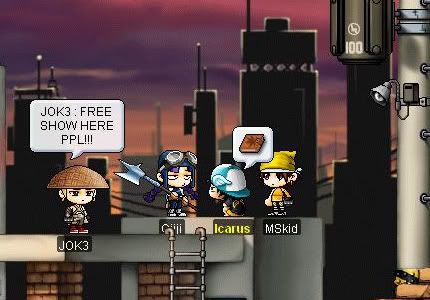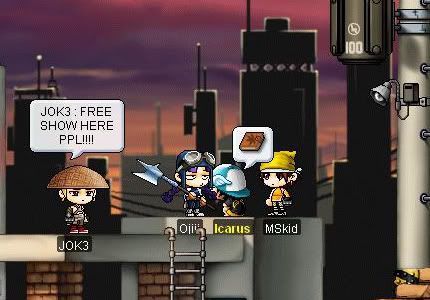 I should have slipped into something more comfortable. Anyway, I still do visit Icarus once in awhile and I'm actually helping him build a flying machine thingy thing now. Sigh…ah sweet forbidden love!
Much Love, Ojiji