Mapler Ojiji's Log: March 29th 2006
Hello there my fellow Maplers, I was just roaming around Lith Harbour today, taking in the sights and sounds of Maplers both young and old going about their day when suddenly I felt that something wasn't right…
My earlobes felt too light…
I realized that I had lost my precious star earrings!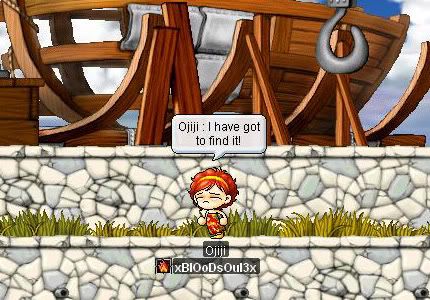 I asked the people around the area…
But of course, they weren't much help. I was heartbroken and lay in the corner of the lonely stone road with tears in my eyes and hopelessness hovering above me, until…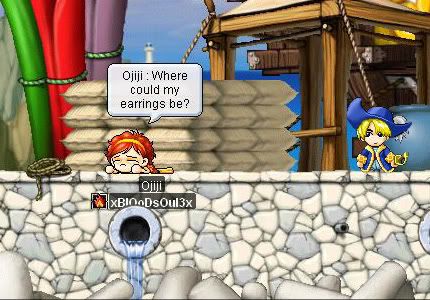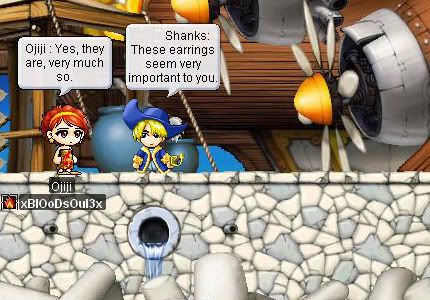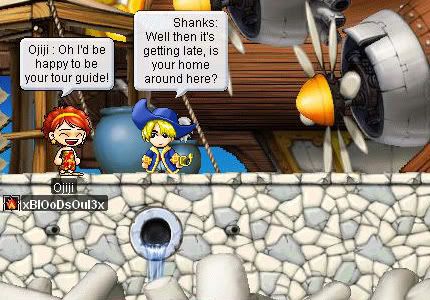 What a gentleman!
Such a charming name, complete with such a charming face…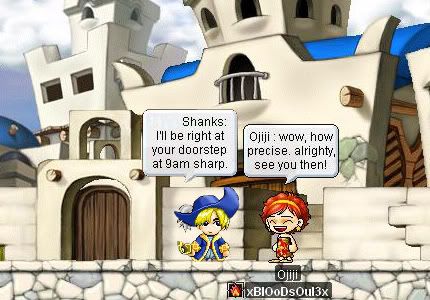 *MELTS*
Gosh, I'm going to meet him tomorrow morning and show him around Victoria. I'm a little nervous but generally excited. He's such a nice person and I'd love to know more about him, he's rather enigmatic no? *Sigh* Well, Good night my fellow Maplers. Until next time, Happy Mapling!
Much Love, Ojiji