Mapler Ojiji's Log: November 18th 2006
WELL HELLO THERE! How have my fellow Maplers been? :D Today, I received some photographs of one of my friend's adventures! Here's Knight Didi, smashing through the icy regions of El Nath and into the territories of Yetis…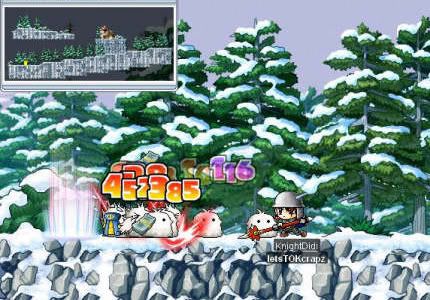 And here he is! Ar-bish-ing those tiny lil Jr. Yetis.
Look at the Jr Yeti and Yeti's expressions! They look so lost!
Hmm, I wonder what the Jr. Yeti's are always so confused about. Or maybe they have dandruff or something…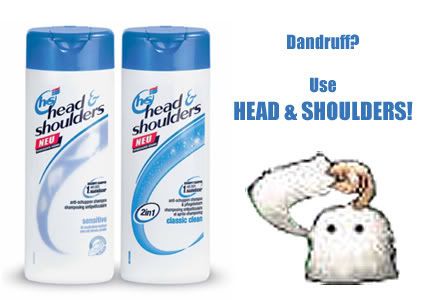 Hehehe…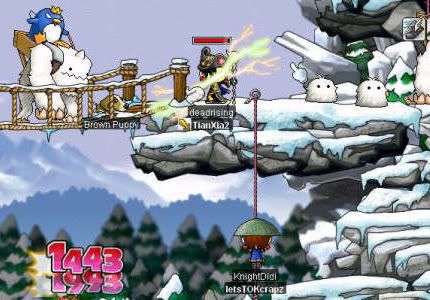 Here's Knight Didi's friend, Dead Rising administering a jolt of electrifying electricity towards the horde of Yetis!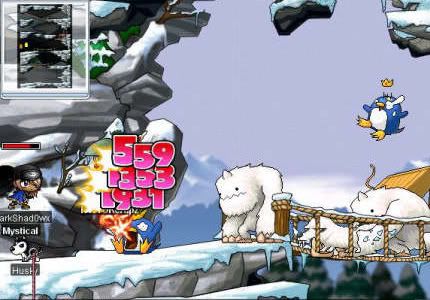 Check out the look on the Pepe's face! It's priceless!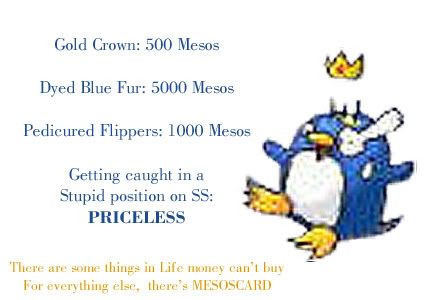 Bwahahhaah!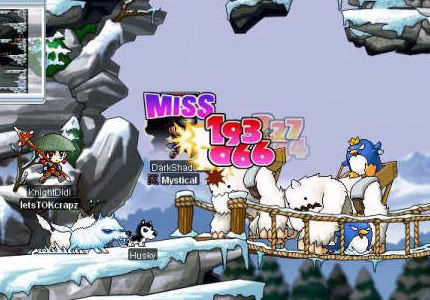 OUCH! That's gonna leave a mark in the morning! :P
Ok, that's all for Knight Didi's adventures. Sorry, I haven't put up any SS of my own because my final year project in school is here and I haven't a lot of time to go online. But in the meantime, keep sending in your screenies and I'll continue putting them up on the blog. Until Next time, Happy Mapling!
Much Love, Ojiji