Mapler Ojiji's Log: August 19th 2006
My childhood neighbour who has wanted to venture out into the big Maple has finally gotten her parent's consent to train to become a fire mage. They are exceptionally proud of their daughter because from even before she was born, her future was destined to become a fire mage and thus they named her, Inflamara, which means to set on fire in Spanish. She has sent me a handful of photographs from her travels in Maple Island and how she struggled on her quest to become a magician in Ellinia, enjoy…
Here's the cutie, with flaming red hair and an equally fiery skirt. She is more like her name than you can imagine, very feisty like a chili padi!
As you can see, she's rather inquisitive as well. Poking around the area with her sword.
Told you she's feisty :D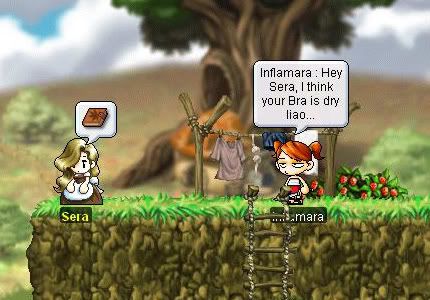 And apparently very straight forward as well eh? My my, this girl has grown up with quite an attitude.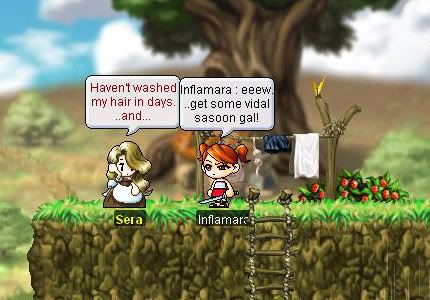 Yes, it's best not to get on her bad side.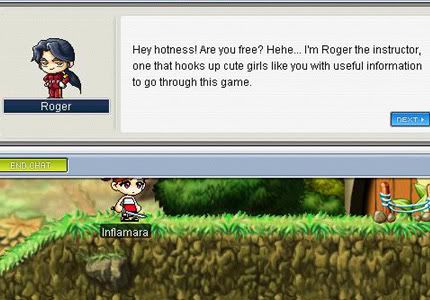 I heard that after this Roger dude made that comment, she ravaged his face so badly that his wife (My sister Oshea, remember?) had to bandage it up and he had to breathe through straws from his nostrils! What a sight…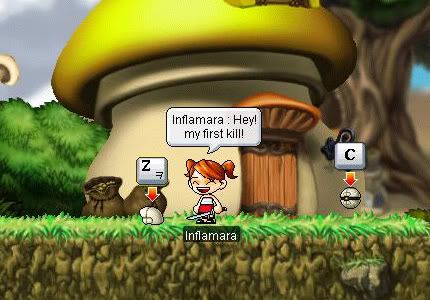 Hmm, her fighting skills are starting to show.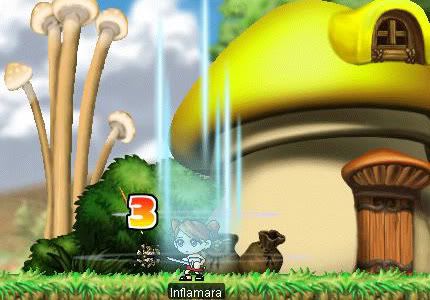 Oh? Now what's this?
Yowzaaa! Inflamara's very first LEVEL UP!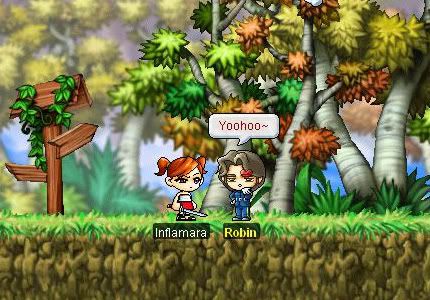 Uh oh, I can feel the irritation building up in her. Robin better run if he knows what's good for him :P
Woah what speed, what posture! This girl has all the basics of a destroyer :D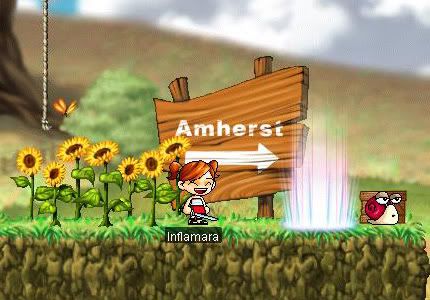 Onward to Amherst for her first purchasing of potions and weapons and such.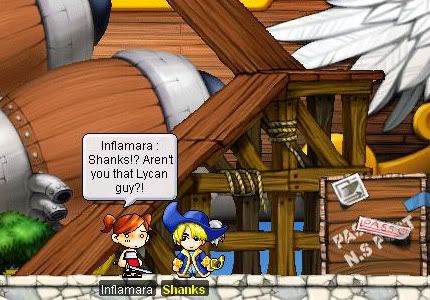 OMG! Look who's here?!
She may be strong and fiery, but she sure ain't invincible.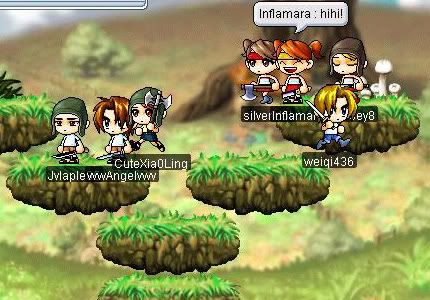 NOOBS UNITED!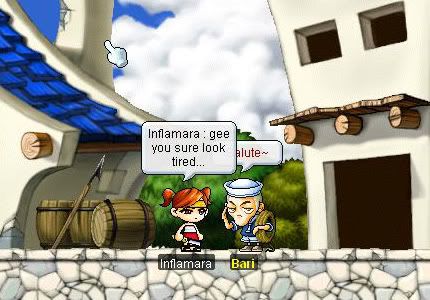 True true…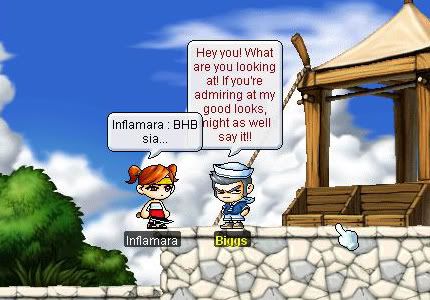 I wonder how she can stand it around all these thick skinned people!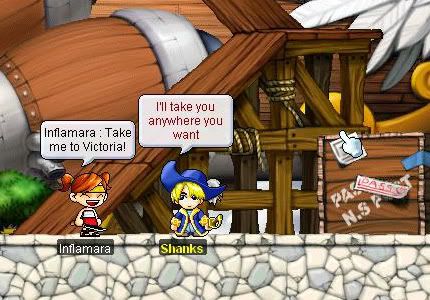 Onward to Victoria!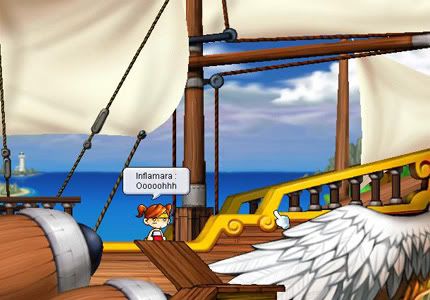 Oooooohhh…
And finally new clothes to start off a new life as a mage.
Well, that's all the pictures she sent me, will update soon on her travels when she sends me more of her fiery escapades. Until then, Happy Mapling!
Much Love, Ojiji