Mapler Ojiji's Log: August 2nd 2006
Well hello there my fellow maplers :D
After many months of being in Ludibrium, I've finally decided to leave and explore areas which I've never been to. Alas! Next stop, Aqua Road Dungeon!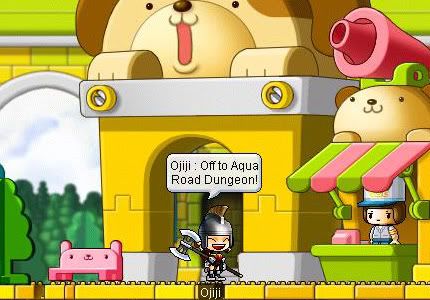 So long Ludi! I shan't be setting my eyes on any killer toys for a long long time.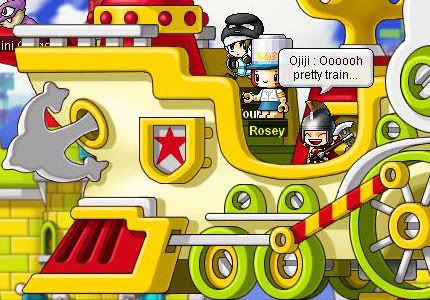 The trip back was smooth and long, with not a Balrog in sight thank goodness!
And here they are, the almighty team of explorers! Fredzz and AngelKoo! Put on your game face!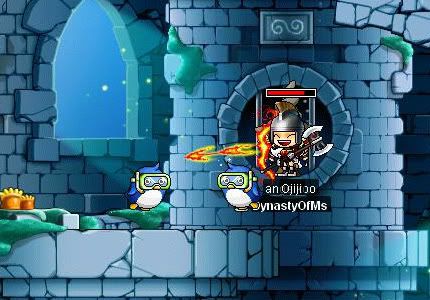 Ah, I see Aqua Road hasn't changed much since the last time. The pepes still have delusions of becoming fish!
We dropped by at the Aqua town and said HI to my best friend, Jr. Balrog! I believe a little thanks is in order J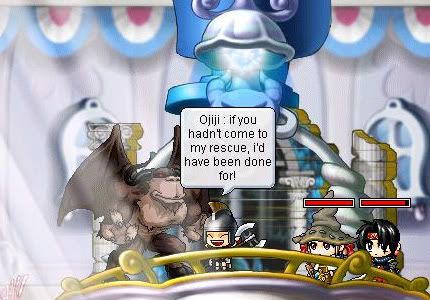 Roggie, my hero!
A mysterious hole for a very inquisitive Mapler to go through…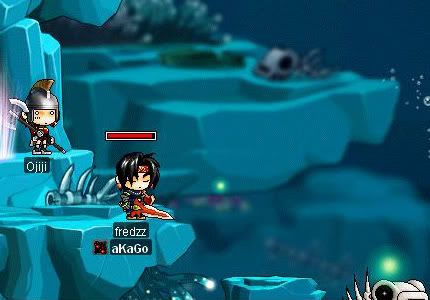 Uh oh…
Wow, they sure have little to eat down in aqua dungeon eh?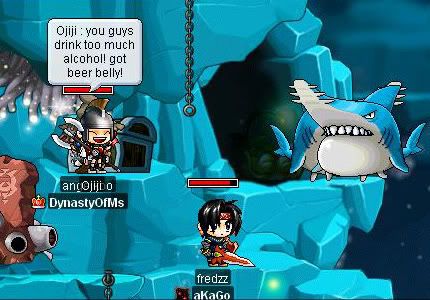 …or not.
Alcoholic sharks, bad idea to irritate them.
Ah curious…very curious…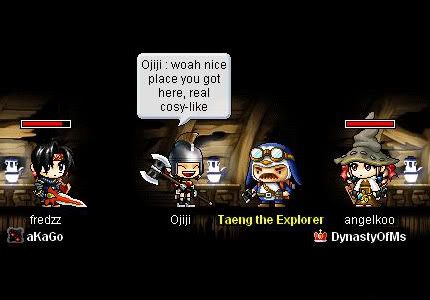 I wonder how he survived in there all this time!
Ah yes, time for some calamari! If I can even hit it that is…
I died soon after this picture was taken. Well, can't say I wasn't warned, curiosity did kill the cat :D
So after my escapades in Aqua Dungeon (short escapade that is), I decided to be "girl" and do some dress up! Observe…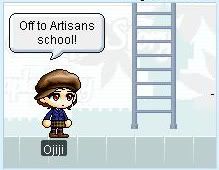 oooooohhh…how intellectual! Harvard here I come :D
After a hard days training (or traumatizing), it's time for a nap J
I look like a race car star (can't drive though…) he..he…he…..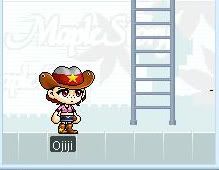 YEEEEEHAWWWWW! Ride em cowboy! But please, no iGallop thanks J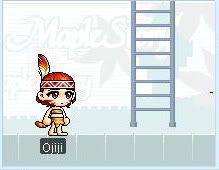 I'm ready to go to war with the Dawgs :D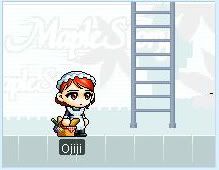 "I do the washing, drying, ironing, folding, cooking and telling bedtime stories to the kids but I DON'T do windows."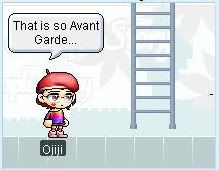 Ojiji, the art critic…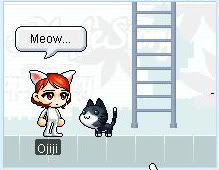 Now that's a spot of bad luck…
Thanks to Korea for Maple Story! Kam Sah Hah Mi Dah!
Much Love, Ojiji