Mapler Ojiji's Log: September 18th 2006
Hello fellow maplers! Time to check out what's on the Maple runway!
Looking fine while flyin' The uniform look is in this season, up up and away!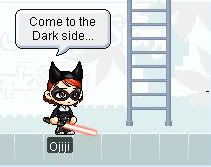 Wanna let out that alter ego? Put on a mask, get that spare torch out of the kitchen drawer and swing away cause black is back!
Or why not try rebelling against the rebels and be good? Even angels can have a good time.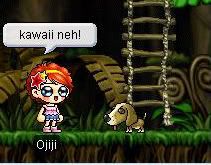 Maple is all about the cute little characters with small bodies and large heads. Even the monsters are cute! So why not opt for a kawaii look this fall? The outfit is just the right style for a neoprint too!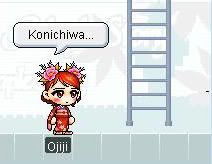 How about that traditional look? Go back to the past and get oriental with a kimono complete with falling sakura petals for that romantic effect :D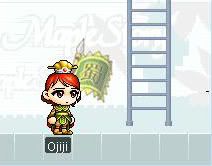 These majorly cool ensembles commands respect fo sho! Rev up that commander's look with a sleek jacket/cape and ornate headdress.
Summoning up that King cobra will be a cinch with this wonderfully fetching robe and turban combo. Be sure not to smuggle potions under that hat though :P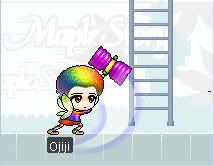 This outfit may look a tad offbeat but it's all the rage with youngsters nowadays! That whole mismatched, colourful vibrant personality will just burst out of you even if you don't want it to :D
Inflamara has fashions of her own. Let's take a peek…
Mysterious with just that right touch of feminity for the training assassin.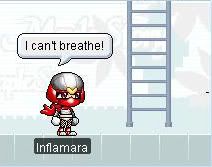 Or how about this more modern version of the ninja battle suit? It's hip, it's funky but a little hard to get that ol' oxygen to the brain. Ah but with threads like that who cares about air?! :D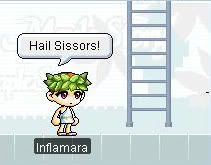 Toga and leaves, FETCH! Nuff' said.
Well, are you?
Ok, that's all the looks I have for you for now. Will be back soon for more posts. Until then, happy mapling!
Much Love, Ojiji
Oh btw, I leveled up :D